March 2021 Update
We at St. Paul's have an on-going commitment to Kisiizi Hospital in Uganda where the parish pays for the salaries of the surgeon, Paul Matovu, and a physio assistant, Monica Atuheire, who work there. In this video they talk about their work and thank parishioners for all their support.

Virtual journey to Kisiizi for fund-raising
In 2021 the Kisiizi Support Group came up with a fun way to raise funds, despite the pandemic restrictions. The plan was to get the parish, friends, and family walking, cycling, and swimming our way from Glenageary to Kisiizi – virtually of course!  Between Sunday, March 28th and Sunday, April 25th we got halfway there in terms of kilometres covered but raised over €11,000 towards our annual commitment of €15,000 funding to pay the two salaries.
Parishioners were invited to send in photos taken during their outings and here is a selection:
St Paul's and Kisiizi History
A link between Kisiizi Hospital in south-west Uganda and St Paul's parish in Glenageary goes back 50 years. In the wake of a visit to Dublin by the first medical superintendent in Kisiizi, Dr John Sharp, the parish agreed to support the work of the hospital, which was founded in 1958 in an old flax factory beside a waterfall. Initially this support included financial assistance for the orphans of HIV/Aids patients and the knitting of blanket squares by members of the Mothers' Union.
In 2001, under the leadership of John Hewitson, the parish agreed to support the construction of a children's ward. This was built using local labour and materials under the supervision of retired engineer and Glenageary parishioner David Barrett, who moved to Kisiizi in 2001 and has lived there for much of the time since. Additional funding from Irish Aid, along with further fund-raising in the parish, enabled a maternity ward to be built on the first floor above the children's ward. These make up what is now named the St Paul's Building, which was opened in 2008.
The following year the parish embarked on another fund-raising drive to support the building of a new theatre block. Within a month of a Kisiizi Evening in the Parish Centre in January 2009, almost €200,000 was donated or pledged for the provision of four new operating theatres and ancillary accommodation. The theatres, housed in St Patrick's Building, were officially opened on May 4, 2011 by Bishop Edward Muhimba and blessed by Rev Gary Dowd, rector of Glenageary.
With this building work completed, the parish committed to pay for the training of an additional Ugandan surgeon and to fund his salary for three years when he returns to Kisiizi. Dr Robert Mugarura, who had worked in the hospital for a number of years, finishes his surgical training in 2013.
For more information on Kisiizi Hospital, see www.KisiiziHospital.org.ug
A video of the opening of the theatre block in 2011 is available on YouTube: www.youtube.com/watch?v=gsYmjZA5daQ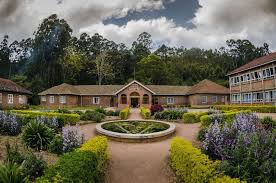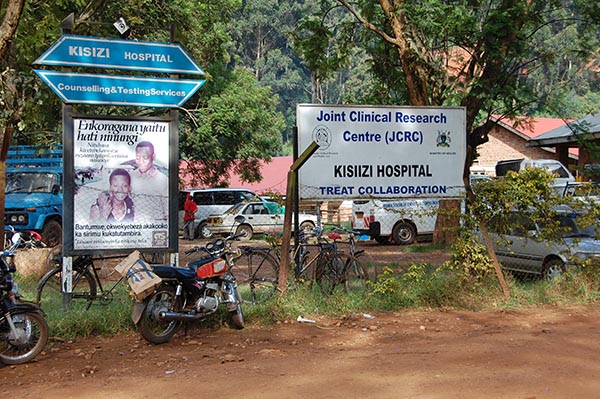 October 2013 update
Dr Robert Mugarua, the surgeon whose training was paid for by St Paul's parish, has now returned to Kisiizi to work as a surgeon in the new operating theatres also paid for by St Paul's, which has also undertaken to pay Dr Robert's salary for the next three years.
Apart from Dr Robert, a number of new appointments have been made at the hospital including a physiotherapist, a new finance manager and an additional staff member in the imaging department. The Ugandan national intern committee has recognised Kisiizi as a centre of intern training and has agreed to increase intern numbers from three to six – two in each speciality. This follows from the appointment of the additional surgeon supported by St Paul's.
The Kisiizi Hospital Health Insurance Scheme continues to grow with 35,000 people from the surrounding area registered. The annual premium ranges from €2 to €3. The scheme has allowed extremely poor people to access health services at Kisiizi and is an important part of the hospital budget.
Dr Ian Spillman, who visited Dublin last year and spoke at our morning service as well as meeting the Kisiizi Support Group, continues as Medical Superintendent and continues to raise standards at the hospital. Dr Ian, Dr Robert and all the staff at Kisiizi are very appreciative of the continuing support offered by St Paul's to their work. The recent Dalkey Island Swim helped greatly in its work. Thank you to all who participated in it and supported it.