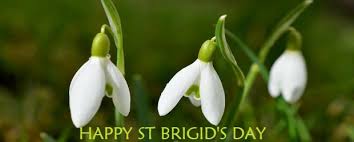 St Brigid's Day this Saturday, February 1st, heralds the start of spring. Here are a few key dates for the rest of the month

9 Sunday Club, during the 10.30am service of Parish Communion
11 Meeting of the Select Vestry
20 Film Night 8 pm Meeting Room
26 Ash Wednesday and the beginning of Lent.  Early morning Holy Communion service at 7.15 am in addition to usual service at 11 am. HC at 7.15 am and 11 am on each Wednesday throughout Lent.